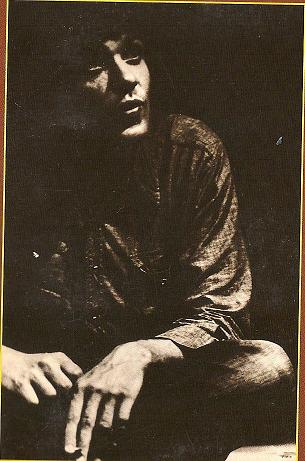 Michael Bloomfield : Count Talent & The Originals (LP-Clouds 1978)
Michael Bloomfield : Vocals (3/1,3/2) Guitar, Organ, Banjo, Piano, bass, keyboards, percussion
Nick Gravenites : Vocals (2/2)
David Shorrey : Vocals (4/2), bass
Bob Jones : Vocals (1/1,5/2) Drums
Roger Troy : Vocals (2/1,1/2)
Anne Rizzo : Vocals (5/1,1/2)
Marcia Ann Taylor : Vocals (4/2)
Mark Naftalin : piano, accordion, synthesizer
Ted Ashford : Organ
Soma, Thadeus Reese, Hohner Pianette, Jack Blades : Bass
Clay Cotton : Clavinet
Jerry Martini, Dennis Marcellino & Ray Loeckle : Sax
Max Haskett & Cal Lewiston : trumpet
Andrew Goldstein & Chuck Bennet : Trombone
Side 1
01. Love Walk (3.59)
02. You Was Wrong (2.43)
03. Peach Tree Man (3.46)
04. When I Need You (5.12)
05. Sammy Knows How To Party (3.04)
Side 2:
01. I Need Your Loving (3.19)
02. Bad Man (4.47)
03. Saturday Night (1.51)
04. You're Changin' (5.31)
05. Let The People Dance (3.00)
Comme d'habitude ce disque est un mélange de beaucoup de choses, il y a du bon et du franchement mauvais (musique trop typé 70')...
Le titre de l'album se réfère au groupe "Usual Suspects" (composé d'amis fidèles) qui se produisait souvent avec lui à l'époque...
C'est evidemment Nick Gravenites qui propose le meilleur titre, le très bluesy, sombre "Bad Man" !!!
"Peach Tree Man,", "You Was Wrong," & surtout l'instrumental "When I Need You" sont pas trop mauvais malgré un chant aproximatif pour les deux premiers, heureusement, la guitare slide de Bloomfield sauve un peu les meubles...
Bob Jones chante son R&B habituel et propose aussi un titre funky presque disco  "Love Walk", là, j'accroche pas du tout...
"Let the People Dance,", "Sammy Knows How to Party," sont encore une fois des titres biens joués avec des bonnes idées mais très, très mal chantés...
Pour fan uniquement !
Dernière édition par Bloomers le 26.02.15 0:16, édité 2 fois

Bloomers




Messages

: 2749


Date d'inscription

: 15/04/2008


Age

: 47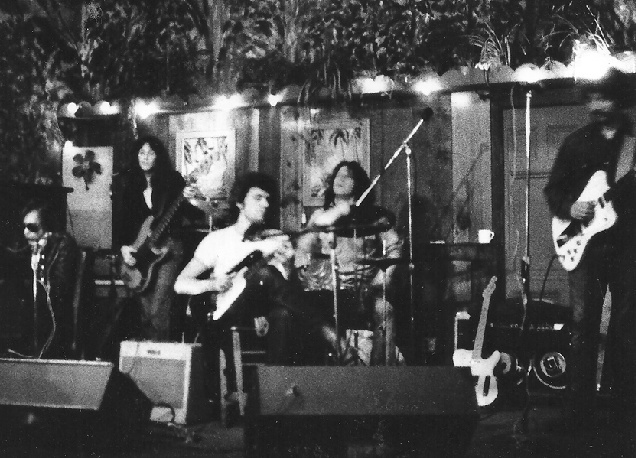 1978 MB with Count Talent & The Originals

Bloomers




Messages

: 2749


Date d'inscription

: 15/04/2008


Age

: 47



---
Permission de ce forum:
Vous
ne pouvez pas
répondre aux sujets dans ce forum