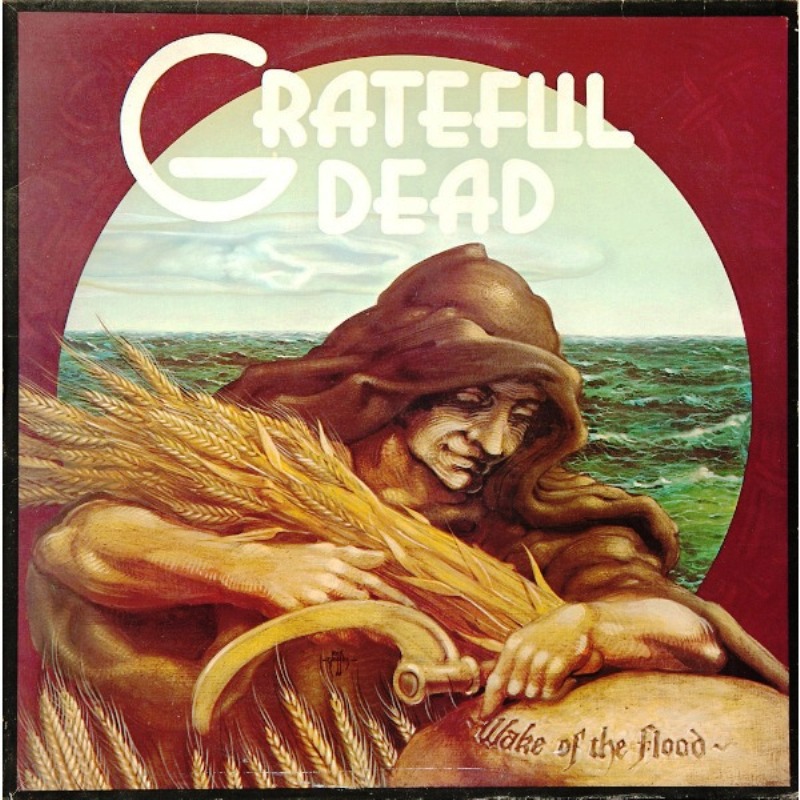 1."Mississippi Half-Step Uptown Toodeloo" (Jerry Garcia, Robert Hunter) – 5:45
2."Let Me Sing Your Blues Away" (Keith Godchaux, Hunter) – 3:17
3."Row Jimmy" (Garcia, Hunter) – 7:14
4."Stella Blue" (Garcia, Hunter) – 6:26
5."Here Comes Sunshine" (Garcia, Hunter) – 4:40
6."Eyes of the World" (Garcia, Hunter) – 5:19
7."Weather Report Suite" – 12:53
"Prelude" (Bob Weir)
"Part I" (Eric Andersen, Weir)
"Part II (Let It Grow)" (John Perry Barlow, Weir)
Bonus tracks Réédition CD 2004
8."Eyes of the World" (live) (Garcia, Hunter) – 17:02 - Enregistré au Nassau Coliseum d'Uniondale le 7 septembre 1973
9."Weather Report Suite" (acoustic demo) (Weir, Anderson, Barlow) – 12:36
10."China Doll" (outtake) – 4:02
Jerry Garcia – guitar, pedal steel guitar, vocals, production
Donna Jean Godchaux – vocals, production
Keith Godchaux – keyboards, vocals, production; lead vocals on "Let Me Sing Your Blues Away"
Phil Lesh – bass guitar, production
Bill Kreutzmann – drums, production
Bob Weir – guitar, vocals, production
Bill Atwood – trumpet
Vassar Clements – violin
Joe Ellis – trumpet
Martín Fierro – saxophone (alto, tenor)
Sarah Fulcher – vocals
Matthew Kelly – harmonica
Frank Morin – saxophone (tenor)
Pat O'Hara – trombone
Doug Sahm – bajo sexto
Benny Velarde – timbales
Paru le 15 octobre 1973
Enregistré du 4 août au 7 septembre 1973
Longueur (LP Original) 45:34
Edité et Produit par The Grateful Dead Record
Voici le sixième album studio des Morts. Le premier en près de 3 ans. Le premier surtout sans Ron Mc Kernan décédé le 8 mars 1973. Pour le remplacer Keith Godchaux est définitivement adopté. Ce changement entrainera une modification du son. Une orientation plus jazz.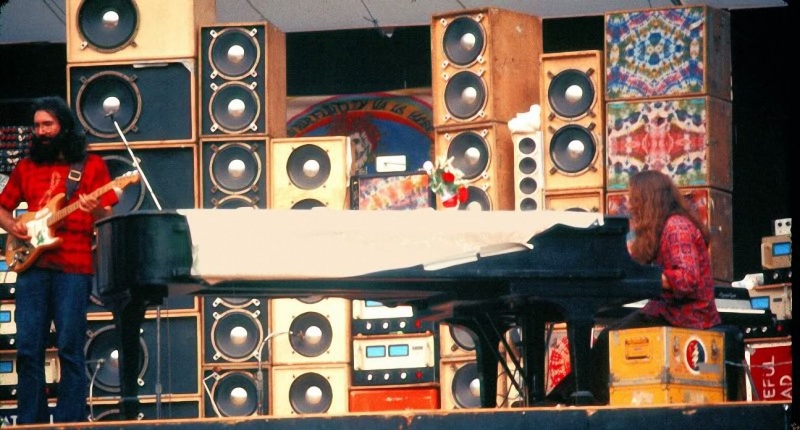 C'est aussi la seule fois où Keith aura le droit de nous faire entendre son brin de voix… Pas concluant, ce morceau est le gros point noir de l'opus. Le reste de l'album est à mon avis très bon. Avec de nombreux styles. J'aime beaucoup le côté bastringue de Mississippi. Le piano et le violon y sont pour beaucoup. Row Jimmy est une de mes chansons favorite du Dead. J'aime le son de la pedal steel. J'aime ce côté mélancolique. Eyes Of The World est une de leur classique, tout en laid back. Le gros morceau est le dernier de l'album. Weather Report Suite. Construit en 3 parties distinctes (son, rythme) il évoque très fortement le jazz fusion. C'est un classique qui restera jusqu'à la fin dans leur répertoire scénique.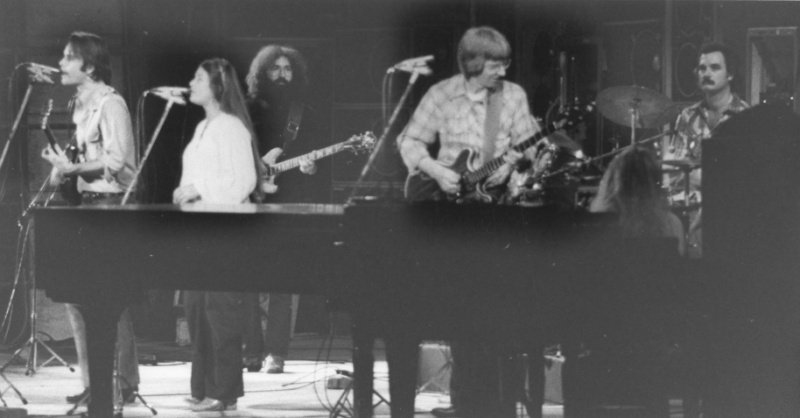 On sent que le groupe était prêt pour cet album. Les chansons étaient déjà à leur répertoire live depuis bientôt 6 mois. Mais comme à chaque fois la retranscription de l'énergie, de l'inspiration et de la magie de leur musique est difficile. Rien ne vaut un live.



Messages

: 5356


Date d'inscription

: 13/07/2011


Age

: 43




j'aime bien celui-ci aussi.



Messages

: 7793


Date d'inscription

: 24/02/2010


Age

: 55


Localisation

: entre mulhouse et belfort



Chronique moins enthousiaste dans
R&F 84 de janvier74
.
D'ailleurs le disque n'est pas dans la partie "Disques" mais en "Et quelques albums de plus" (avec Gregg & Duane Allman quand même!).



Messages

: 1203


Date d'inscription

: 17/06/2012


Localisation

: strasbourg




---
Permission de ce forum:
Vous
ne pouvez pas
répondre aux sujets dans ce forum